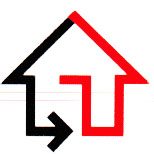 Client Reviews:

There's a reason why Lynn and Rhino have such stellar ratings from all of us who have benefited from their expertise. Many thanks!
Tina A.

Lynn and his son did an amazing job! So thorough and informative! Super nice guys to work with, great prices and are certified! Their report was so informative and they took the time to walk us through all their concerns in person. I would recommend them to anybody looking for an honest home inspector that has the experience and skills of Rhino Inspections. Thanks again guys!! 🙂
Misty

Lynn and his son are very detail-oriented and thorough. They walked my wife and I through the home and showed us each item that they recommended for repair and/or replacement. The utilization of a drone to thoroughly inspect the roof was genius, and provided us with detailed photos of possible problem areas without climbing on and possibly damaging the metal roof. The final report was very detailed, including the photos, and thoroughly articulated everything that was discussed during the walk-through. Furthermore, the online report allows you to create a request list by walking you through each item and asking whether you are willing to accept the inspection item "as is," or add it to the request list. If you add it to the request list it allows you to state if you want the item repaired, replaced, or allows you to attach a monetary value. I would definitely recommend them to anyone that is looking for peace of mind when buying a home.
Kevin R.

I typically don't do reviews EVER…but I feel this one is gonna be important for someone out there who is buying a home. I have been trying to find GOOD a home inspector in central Utah for a couple of years. I have finally found one for all of you and want to share so you can reap from my discovery. Rhino home inspections father-son team is the best I have seen in a long time. (And we invest in rentals, so we buy and sell more frequently than the average person.) My dad was a home inspector before he passed, and he would inspect a home like he was inspecting his little girl's first home. Realtors didn't always like it, but he wasn't
scared to let the buyer know what they were getting. Lynn and his father did the same for me. They are very thorough and professional. Their report told me the story of the home and things that were minor that might need to be maintained once purchased and at the end, reviewed the items that needed immediate attention. I would recommend them all day long. Well worth the inspection fee…for a long term investment!
Jennise R.

We are very pleased with the inspection from Rhino Home Inspections. They were able to fit our inspection in very quickly. The inspection was very detailed and thorough. We would definitely use them again and recommend their services to anyone. Very happy with the service!
Jillian C.

Lynn and his son were so wonderful! We had such a great experience working with them, they are so thorough and very knowledgable, and very kind. If you're looking for a great inspector, please call them first!
Brandy L.

Lynn was so easy to work with!! It seemed so fast and flawless! His inspection was worth every penny. He was so thorough that his report basically saved me from buying a home that would end up costing me thousands and thousands of dollars in the long run. He caught things that the sellers/seller's realtor didn't want to disclose and were hoping would be looked over. I am so grateful for Lynn from Rhino Home Inspections and I highly recommend him and his son!
Lorie M.

Rhino Home Inspections went above and beyond on our recent home inspection. They were very detail-oriented and noticed a lot of small issues that I would not have even considered. We've lived in our house for about two months and we haven't noticed anything that they did not make us aware of during the inspection. Lynn was very personable and they walked us through all of their findings. I felt very well taken care of. I would definitely recommend Rhino Home Inspections to anyone who is buying a home.
Tyler W.

Outstanding! The report was timely and detailed. I was not present at the inspection but the report walked me through as if I was. The inspector was detailed in his comments and photos and gave us confidence in the home we are buying and know what we are walking into.
J.M.

Thank you for such a complete inspection. You found things we didn't even think to look at, and major things we hoped weren't there, but so glad you saw them. Keep your fingers crossed the negotiations go well for us. We really love this house.
M.J.

Thank you for coming so quickly and doing such a thorough job. I will definitely recommend you to others.
D.P.

Lynn is a very honest person that I trust. He is very knowledgeable and knows his stuff. You will be satisfied with his work as we were.
D.G.

As a Realtor, I have seen numerous inspections over the years. This report format is the most complete and easiest to navigate of any I have seen. With quick turn times and a repair checklist, it is a great service to the client.
Robin M.

Rhino Home Inspections did a great job for us! They are very thorough and provide timely follow up. They patiently answered all my questions and made sure I had everything I needed to access my reports and forward them where I needed to. I highly recommend them!
Ann S.

I have worked in the real estate industry for 15 years. I have found Rhino Home Inspections to be top-notch. I bought an older office building that was built around the turn of the century. It was difficult to schedule the inspection with the tenant and Rhino was able to make their schedule work. I was very impressed with their timeliness of delivering the report. It was very thorough. I would highly recommend Lynn and his team at Rhino.
Carl W.

I called and they were able to get me in really fast. I was so impressed with the quality of the inspection and the detail that was provided. I feel like they go the extra mile! Highly recommend! Thank you for a great experience.
Rachel D.

We appreciated your level of work, it was outstanding and professional. Thanks again!
Mike and Joy

I totally recommend a Rhino Home Inspection! Lynn was so great to work with and went the extra mile to make sure that we were taken care of! He worked around our schedules which made it so convenient and His report was so detailed and refined! 5 star business for sure! Couldn't thank them
enough!
Shaylie C.