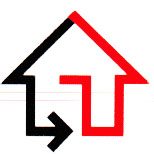 Client Reviews:
As a Realtor, I have seen numerous inspections over the years. This report format is the most complete and easiest to navigate of any I have seen. With quick turn times and repair checklist, it is a great service to the client.
Robin M.
Rhino Home Inspections did a great job for us! They are very thorough and provide timely follow up. They patiently answered all my questions and made sure I had everything I needed to access my reports and forward them where I needed. I highly recommend them!😃
Ann S.
I called and they were able to get me in really fast. I was so impressed with the quality of the inspection and the detail that was provided. I feel like they go the extra mile! Highly recommend! Thank you for a great experience.
Rachel D.
We appreciated your level of work, it was outstanding and professional. Thanks again!
Mike and Joy